Rice Harvest with Chabad Japan
Rice Harvest with Chabad Japan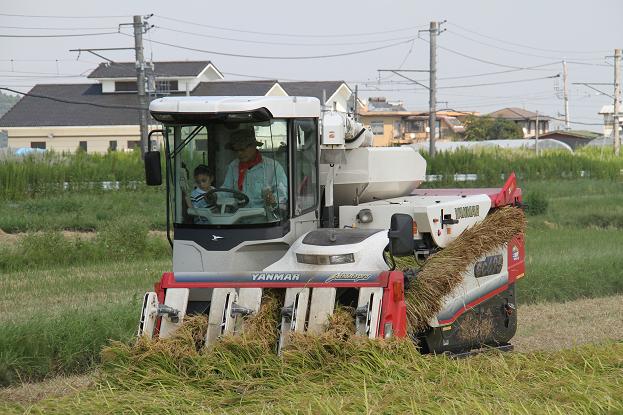 One of the educational goals of Chabad Japan is to develop a love and appreciation for nature, G-d's world and for the hard work farmers do on a daily basis to develop and upkeep the gifts Hashem gives to us.
During the rice harvest, Rabbi Edery organized a field trip to the bountiful rice fields in Chiba. They came to Mr. Suzuki's rice field where his wife and son were waiting for the "Boshi Crew". (Boshi is Japanese means hat, referring to the Kippa).
The kids took turns on the rice cutting tractor, while the rest of the children were given sickles to cut the edges of the rice fields, form bundles and feed the sorter, which sorts the stalk from the grain. The children greatly enjoyed being part of the rice cutting process and seeing it from beginning to end.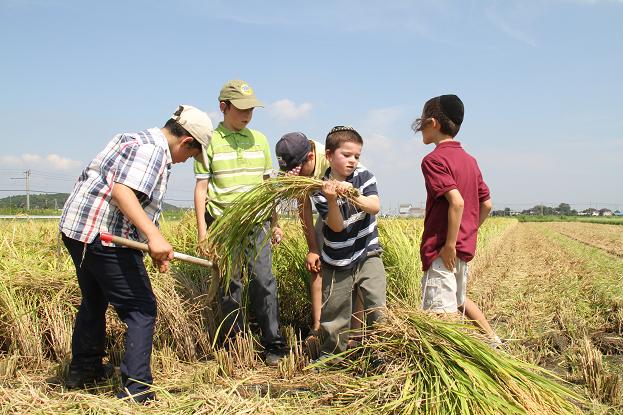 In May they partook in the planting and now they joined the harvesting.
This was an incredibly fun learning experience for the children and adults as well. One can truly understand many things in the Torah from physically working the ground.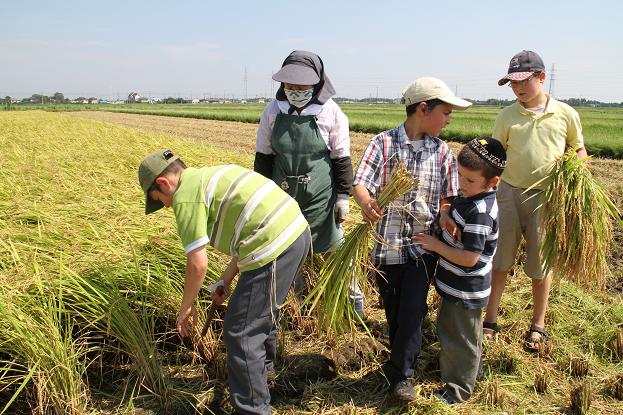 We would like to thank Mr. Suzuki and his family for allowing us to take part in his special work, we wish him much success and long life and good years.