Tragedy: Rebbetzin Mira Rut Sharf A"h of Chabad of New Delhi, India
Tragedy: Rebbetzin Mira Rut Sharf A"h of Chabad of New Delhi, India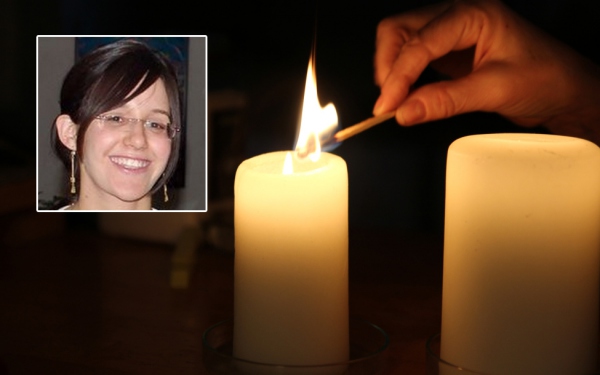 Yesterday, Thursday, the first of Kislev, exactly 4 years after the murder of Rabbi and Mrs. Holtzberg in the Chabad House in Bombay, a rocket was fired from Gaza and hit a four story building in the city of Kiryat Malachi, killing Mrs. Mira Sharf, Rebbetzin of Chabad House of New Delhi. Her husband, Rabbi Shmuel Sharf and her three children were hurt but thank G-d alive and in stable condition. The Sharfs were in Israel for a visit and scheduled to return to Delhi, India to continue their activities.
We are deeply saddened by this loss, and find no words to describe the difficult feelings after such a tragedy.
We beseech G-d to have mercy on His people, and bring the Redemption which will bring an end to all death and sadness. May we merit the Ressurection of the Dead and Mira Rut Sharf will be among them.
May G-d avenge her blood.
We at Chabad of Japan have taken upon ourselves to start a Jewish Women's group who will get together in joy and unity in Mira's loving memory.
Please help continue Mira Rut's selflessness as the emissary of the Rebbe to Delhi India by contributing to Chabad House New Delhi
For more information, how to help them, please contact us.