Chabad Japan Earthquake Relief Fund עזרה בשעת משבר עבור הנצרכים לכך
Chabad Japan Earthquake Relief Fund עזרה בשעת משבר עבור הנצרכים לכך
More than ever, Chabad needs your help during this critical time! We are actively offering supplies and assistance to survivors of the recent disasters. Every dollar will purchase and distribute aid and spread joy! Please be a part of our important work by opening your hearts to those in suffering.
Add in acts of goodness and kindness to bring the complete redemption now!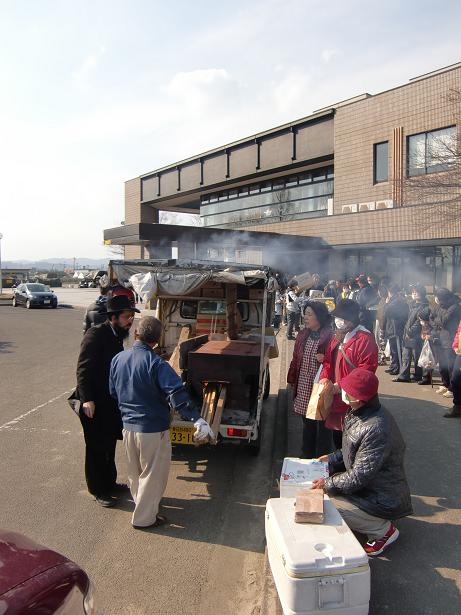 Thank you very much for your support! We highly appreciate your interest in donating to us.
Donate to Chabad Tokyo Japan to support our relief activities in Japan.
US Dollar
Japanese Yen
$18
¥1800
$36
¥3600
$180
¥18000
$770
¥77000
$1800
¥180000
$3600
¥360000
Specifyamount in US dollar
Specifiyamount in Japanese yen
Bank of Tokyo-Mitsubishi UFJ (MUFG Bank, LTD.)
Omori branch (branch code: 115)
Account number: 0108427
Account name: CHABAD HOUSE OF JAPAN
swift code:  BOTKJPJT or BOTKJPJTXXX
For more information, contact us.
Tax Deductible Receipts:
For contributions in the U.S., we can provide a tax deductible receipt upon request.
Please email us:  [email protected]
U.S. Checks:
To send a US check, please send to
Chabad of Japan
1-25-18 Sanno, Ota-ku, Tokyo 143-0023  Japan