Chabad of Japan Kaparot
Chabad of Japan Kaparot
It is customary on the morning of Yom Kippur eve or the days preceding Yom Kippur to say the
following prayer using a live chicken, live fish or money.
The prayer is said with the intention that the money given to Tzedaka is an atonement and an exchange for anything bad that was G-d forbid supposed to happen.
Scroll down to say the prayer in Hebrew or English.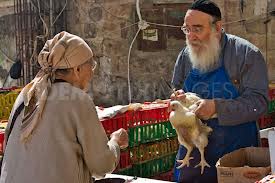 It is customary to give the value of the live chicken to Tzedaka.
One can fulfill the tradition of Kaparot by donating to Chabad Tokyo