Ballroom Ready at Chabad Japan Passover Seder 2013
Ballroom Ready at Chabad Japan Passover Seder 2013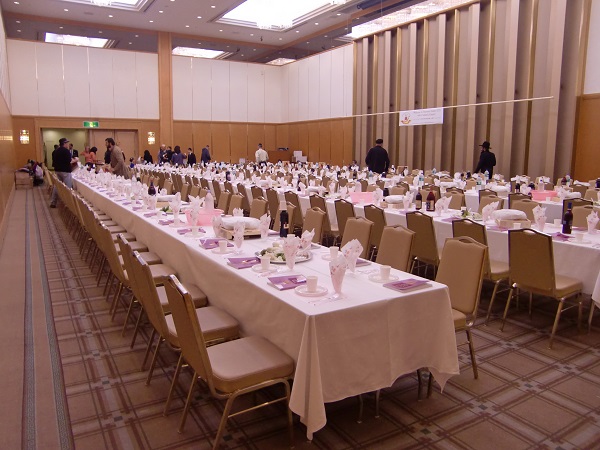 The Passover Seders at Chabad Japan were a great success, with over 200 participants. All the guests were moved by the unity and happiness among everyone. It took a lot of logistics to get all the food (hot and cold), Matzos, wine, Hagaddot and all other necessities to the ballroom. Thank G-d, with the help of Chabad House staff, endless energy and devotion of Rabbi Edery and Rabbi Aldrich, all was well organized.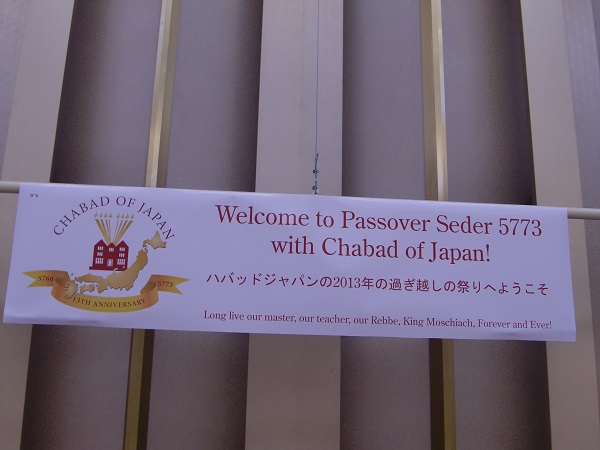 Special thank you to Rabbi Daniel Aldrich for doing such a fabulous job in leading the Seder so exceptionally. May Hashem bless you and Yael for all your efforts and sincere desire to bring G-dliness into this world.
Special thank you to all the Chabad House staff for their tireless efforts in making the Pesach Seders such a success. May G-d bless all those that helped with all blessings, both material and spiritual.
Tanya Kobayashi
Hadas Nidam
Bernie McLeish
Mutoh Hidetaka
Masakazu Kobayashi
Jason Yang
Kaori Takeshima
Sanno san
Riutaro Aida
The Edery Kids