Tourist Group visits Jewish Chabad Tokyo Japan
Tourist Group visits Jewish Chabad Tokyo Japan
B''h
This Tuesday, June 12th, Chabad Tokyo Japan Jewish center, hosted  a big group of tourists from Israel. The group consisted of 30 people, headed by the tour manager, Avi Lugassy. The group traveled all over Japan, for 10 days.
Upon arrival at the Chabad House, mincha was prayed with a large minyan. Then everyone sat down to a sumptuous meal, catered by Kosher Delica, '' the one and only kosher restaurant in Japan". The guests blessed and thanked Rabbi Yosef  Klieman for the delicious meals he organized and sent them to all over Japan.
During the meal, the guests were very moved by the stories of the miracles of the establishment of Chabad House in Japan.
Dinner was followed by Maariv.
At the end of the evening many of the guests were so happy to have visited the Chabad House and said that the highlight of their trip to Japan, was to see the activities of the Jewish Chabad Community Tokyo Japan, from up close.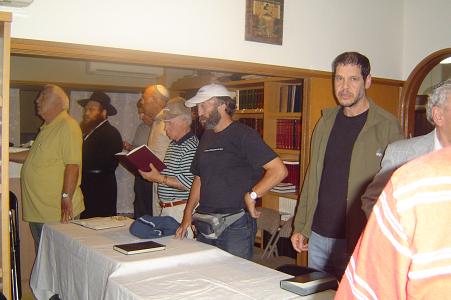 Minyan in Chabad Jewish community in Japan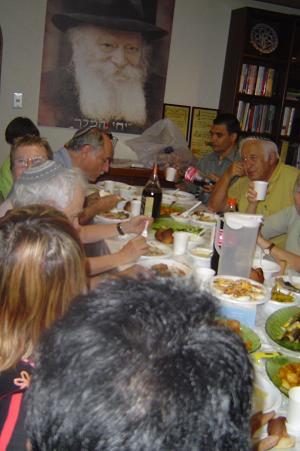 Tourist group eat kosher food in Japan