Celebrating Chabad of Japan 22nd anniversary
Celebrating Chabad of Japan 22nd anniversary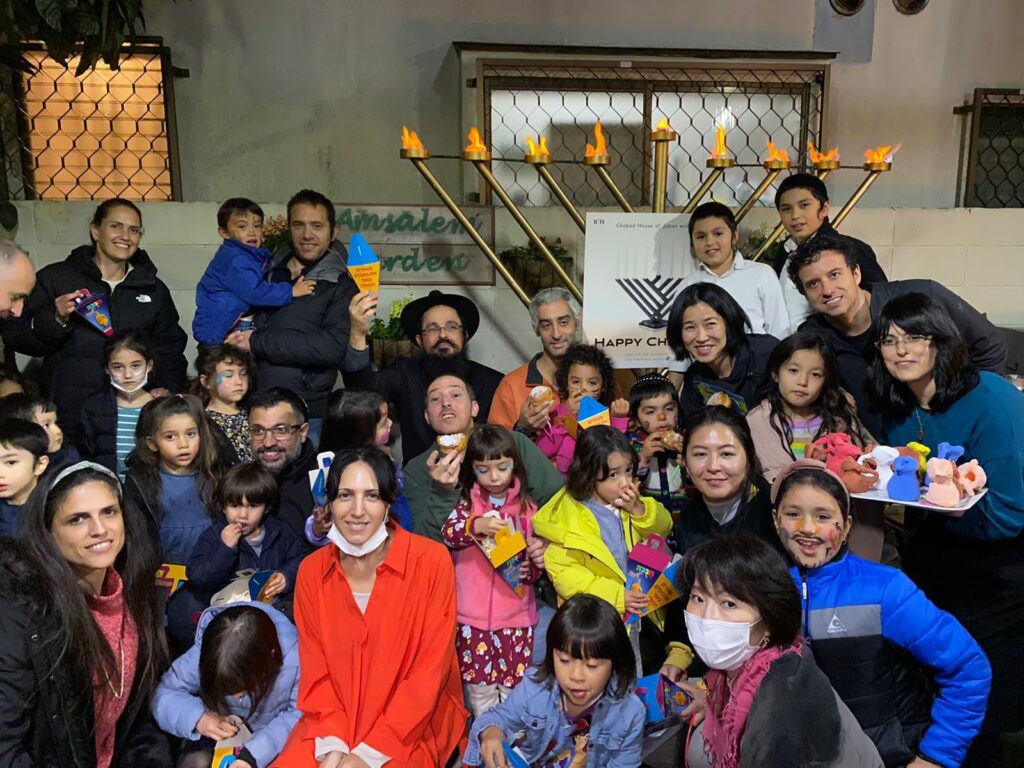 This Hanukkah eve, 22 years ago, Rabbi Edery and his wife Efrat landed in Narita airport with 40,000 Yen, in their pockets. The miracles of Hanukkah in Japan started from then.
They established the first Chabad House in Japan, organizing programs, classes, kosher slaughtering, Jewish Holidays, events, and relief for people in need. 22 years of spreading light and acts of goodness and kindness to every human being. In 2015, they established Chabad of Kyoto.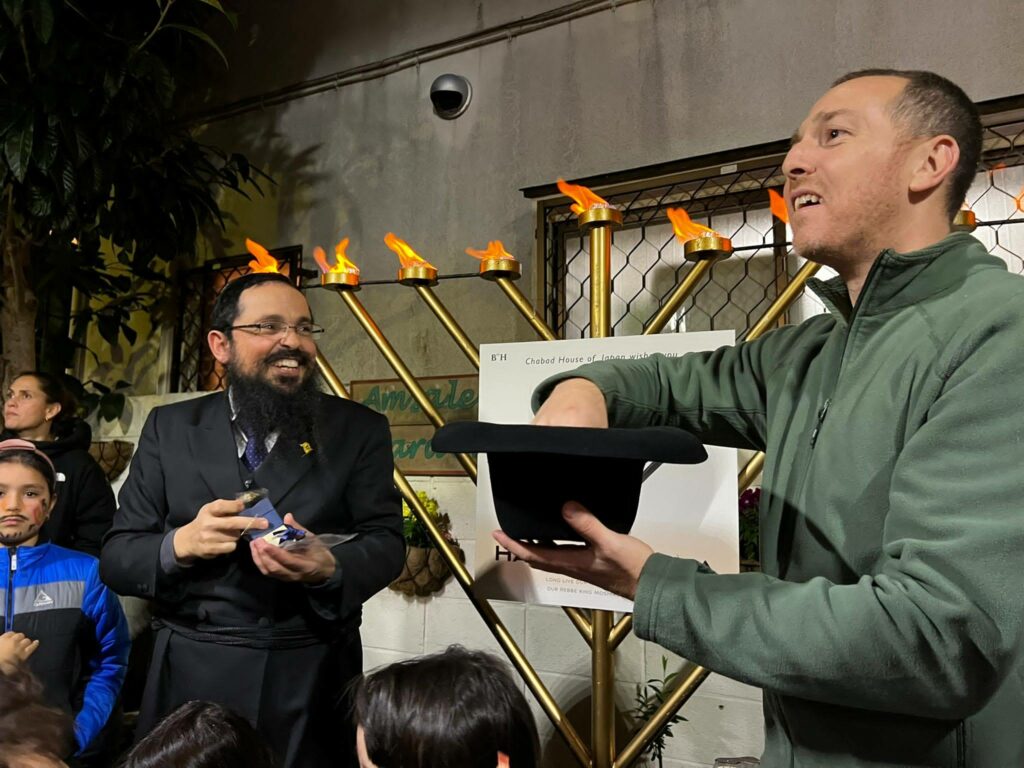 This Hanukkah was an incredible success. Lots of guests participated in the lighting of the Menorah, and the festive holiday meals. The kids thoroughly enjoyed the fantastic fun Hanukkah activities, decorating doughnuts, making olive oil jugs from clay and listening to the story of Hanukkah in a fun, interactive way.
Face painting was a great hit, and the grand raffle with many prizes was very exciting. Many thanks to our friends at National Azabu who put up one of Chabad Japan's big menorahs right at the entrance to the store. There were free menorah for anyone to take.
Rabbi Edery together with his "mitzvah crew" also went on daily "house hopping" bringing the light and miracles of Hanukkah to many homes.