Rosh Hashana in Tokyo 5772 – 2012
Rosh Hashana in Tokyo 5772 – 2012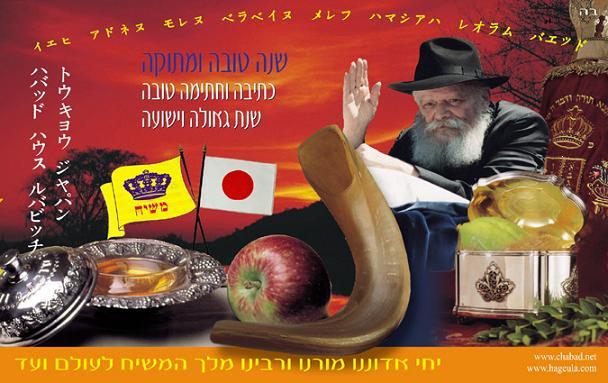 Rosh Hashana Eve
Sunday, September 16, 2012, services at 6:30 pm, followed by festive Holiday meal at Chabad House
First Day of Rosh Hashana, Monday, September 17, 2012
Morning services at 10:00 am, followed by Holiday meal at 1:00 pm
Evening services at 7:00 pm, followed by Holiday meal
Second Day Rosh Hashana, Tuesday, September 18, 2012
Morning services at 10:00 am, followed by Holiday meal at 1:00 pm

All Holiday meals and services will be held at Chabad House in Omori
Shofar will be blown during both days of Rosh Hashana. It is important for every person, young and old to hear the blowing of the Shofar on Rosh Hashana. Children coming to hear the Shofar will receive a prize.
I would like to take part in Chabad House High Holiday activities by contributing.
 May Hashem bless you in great abundance and may you be inscribed and sealed for a good and sweet year.