Kosher Restaurant Chabad Tokyo Japan
Kosher Restaurant Chabad Tokyo Japan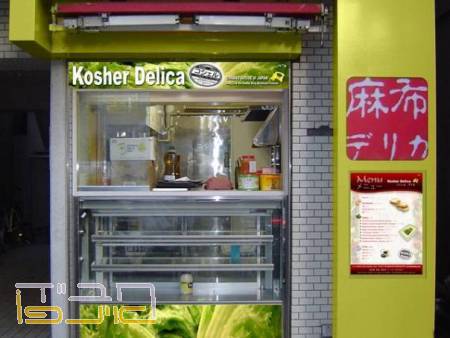 Kosher Delica was opened by Chabad Tokyo Japan
History has been made in Japan with the opening of the country's first kosher lemehadrin restaurant on Monday. Hundreds of local Jewish families will now find it easier to observe the laws of kashrus as the restaurant also delivers food to private homes. The restaurant is situated in the Minami Azabu district of Tokyo.
The restaurant's premises was donated by a Japanese non-Jew who wanted to help the "chosen people." He also requested that the site would be used as a place to spread the awareness of the Seven Noachide Laws.
The restaurant will provide various types of Jewish cuisine. The manager is Rabbi Yosef Kleiman, who told Chabadinfo that the restaurant has already faced various technical problems, many of which are linked to the import of kosher food products from America and Israel. Many leading kashrus experts have been involved with the opening of the restaurants.
An official opening ceremony has been planned for after Shavuos. The koser restaurant will serve all the kosher needs of the Jewish community of Japan.
Many Jewish businessmen working in the area are expected to frequent the restaurant. For more information, please call: 81-3-5441 – 4770. http:///www.kosherdelica.com/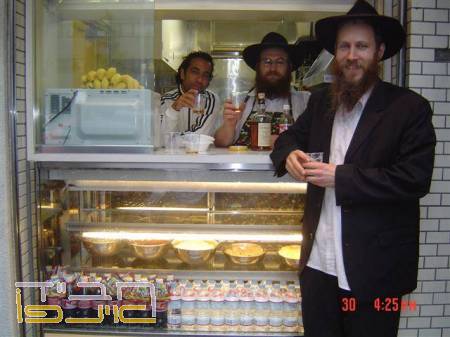 Lechaim at the Kosher restaurant, Tokyo Japan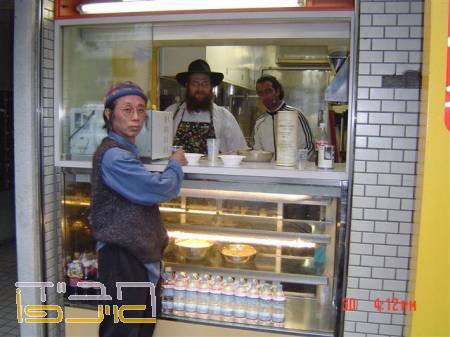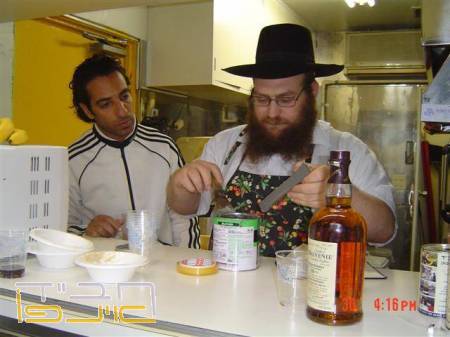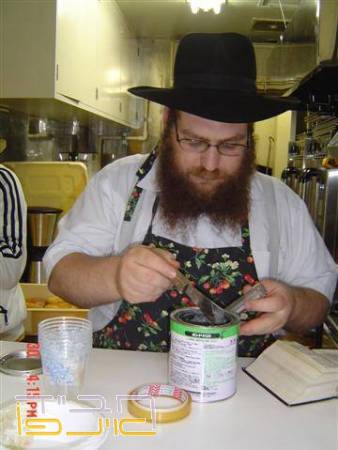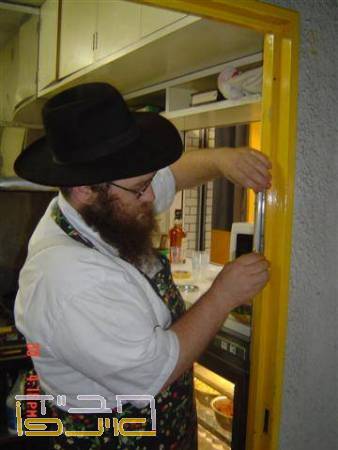 Rabbi Yosef Klieman affixing the mezuza in the Restaurant.