Flower project
Flower project
Communities in Tohoku, whose homes were wiped away were given the choice by the Japanese government to receive an alternative piece of land and rebuild their entire community in another area, or get compensation money individually and they can choose where to move to.
Iwanuma community requested to be moved all together to a new area. This would take time, so the government gave caravans for the people to live in until the new area would be decided and prepared.
The caravans were a physical dwelling place, which was good, but mentally and emotionally it was hard on the people having lost friends and everything they owned. Rabbi Edery thought of a practical and kind way to give joy and positive energy to the people. He went to Ota Flower market and organized hundreds of flower pots. Each pot had a mix of flowers and herbs. He rented a special flower delivery truck and drove to the north, throughout the night, to deliver to each family. The families woke up in the morning to see a beautiful large flower pot at the entrance to their caravan. It brought them joy and was a message of hope and growth. Just as the flowers grow from the seed, so too, your life will grow and blossom once again.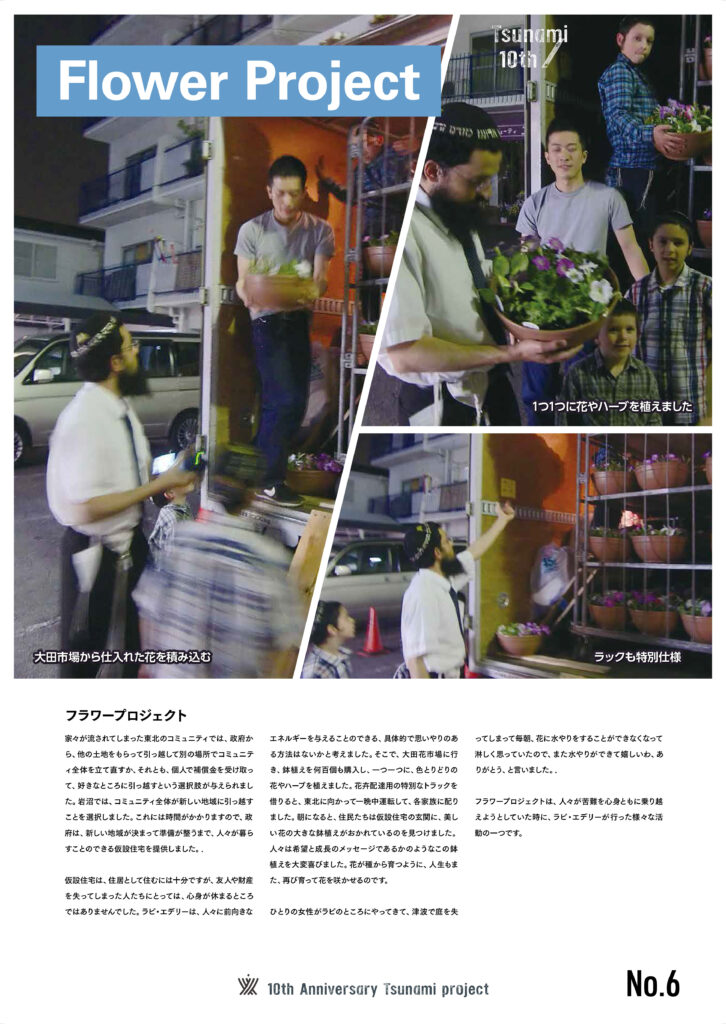 One of the ladies personally came to thank the Rabbi, saying that since the Tsunami, she so missed watering her garden every morning, and this brought back that good feeling.
The flower project was one of the string of activities that Rabbi Edery did to help the people physically and emotionally overcome their struggles.