Chanuka Cruise celebration Chabad of Japan 16th anniversary
Chanuka Cruise celebration Chabad of Japan 16th anniversary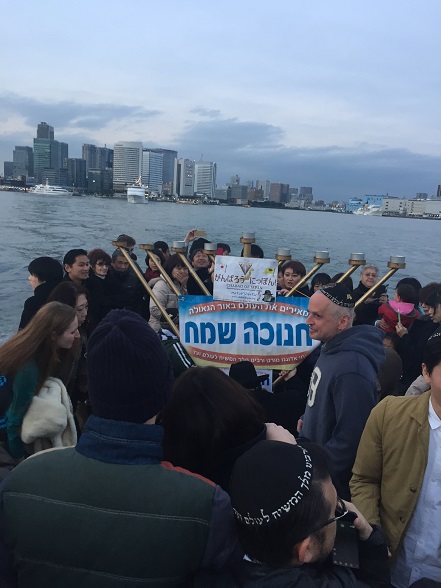 公益財団法人東京都公園協会 東京水辺ライン
Tokyo park association. Tel:03-5608-8869 http://www.tokyo-park.or.jp/waterbus/course/course.html
course: Ryogoku – Asakusa(Tokyo sky tree) – Odaiba(Rainbow bridge) – Ryogoku
3min. walk from JR Ryogoku station west exit. http://www.tokyo-park.or.jp/waterbus/course/port/ryogoku.html
When: Sunday, December 6, 2015
Meeting time at pier: 3:30 pm
Boat will be leaving at 3:50 pm. Returning at 6:20 pm.
Delicious Chanuka obentos will be served.
Lighting of the Menorah, music and dancing,  great fun for the adults and kids
For registration, please email us at [email protected] and include names of all people joining, and please specify adult or child.
Or call Chabad House at 03-3772-7707
Suggested donation: Adult 2,000 Yen, children free