Chabad Tokyo japan preparing kosher food for Pesach
Chabad Tokyo japan preparing kosher food for Pesach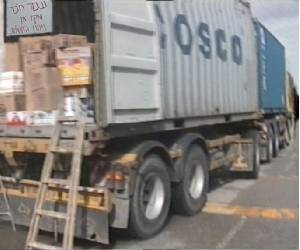 On the way to Chabad  Pandora Charms On Sale  Tokyo Japan.
Last week, a giant container full of kosher food for Jewish community Chabad Tokyo Japan set off for Chabad Tokyo, Japan, whose director is Rabbi Binyomin Edrey. For several weeks Rabbi Levi Yitzchok Tzik of the Chabad House in Bat Yam worked very hard to arrange the container-load of food items for the Seder and other Jewish community activities in Tokyo.
The Chabad House in Bat Yam has undertaken to support its counterpart in Tokyo as much as possible throughout the year, and is doing its best to provide all of its necessities for Pesach. For several weeks Rabbi Tzik has been in constant contact with food wholesalers and suppliers to make sure that there will be enough food for the main communal seder the Jewish Community Tokyo Japan. Hunderds of Jewish people partake in the seders.Thousands of kilos of basic food items, including matzos, wine, and other products that are impossible to find in Japan have been put together in the container.
In a conversation with our correspondent, Rabbi Tzik expressed his appreciation for all of the xf-s help that he has received in putting together the large container. He has called upon Anash and friends of Chabad Japan to help with other containers by sending donations or dried foods. For further information please contact the Chabad House in Bat Yam.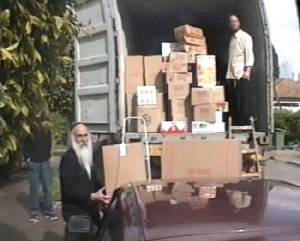 Preparing the truck with kosher food for Chabad Japan