Haagen Dasz Project
Haagen Dasz Project
The Yakiimo were distributed by the thousands and were an incredible success, everyone loved them and waited for the ''Yakimo Rabbi'' for the next time he came with a big smile. The children also came to say thank you to the Rabbi and his staff. One day, as it was getting warmer, the kids said that they love Yakiimo but they would love Ice cream even more! The Rabbi promised that he would bring them Ice cream next time.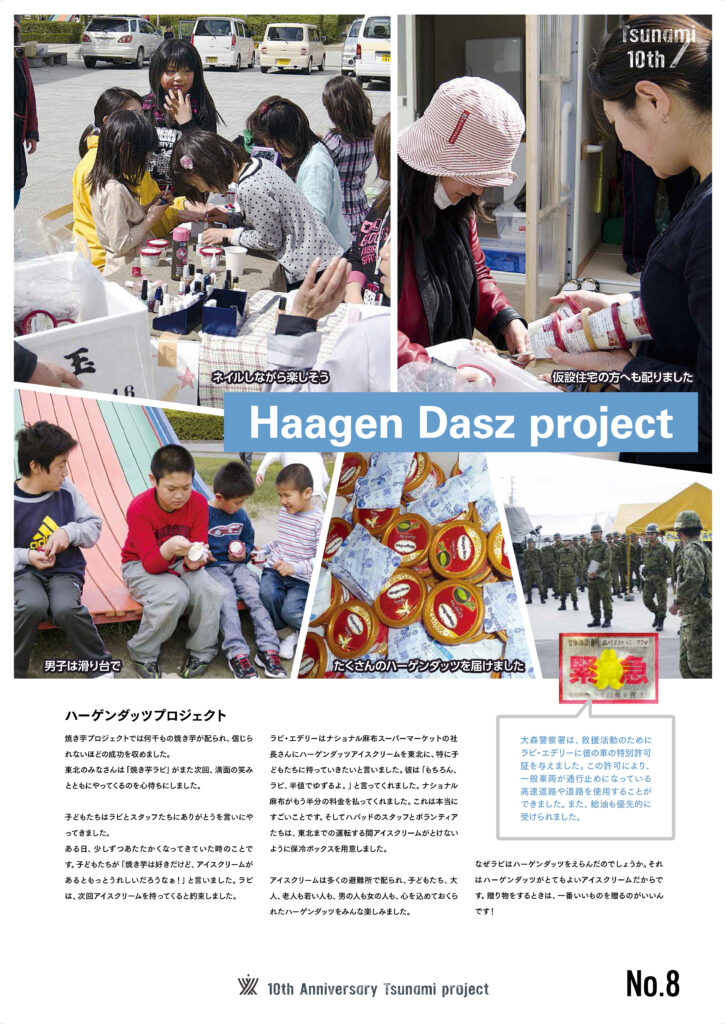 Rabbi Edery spoke to the president of National Azabu supermarket about their Haagen Dasz ice cream, that he would like to bring to the people of Tohoku, especially the kids. He said of course, Rabbi, I will give it to you for half price. National will pay for the second half. This was absolutely great. So Chabad staff and volunteers organized thermal boxes with ice to keep the ice cream frozen during the long drive up to Tohoku.
The ice cream was distributed in the many centers, the kids, the adults, the old and the young, men and ladies all enjoyed the Haagen Dasz ice cream given with lots of love.
Why did the Rabbi choose Haagen Dasz, because it is excellent quality and when you give a gift it should be the best!