Challah Bakers Club at Chabad Japan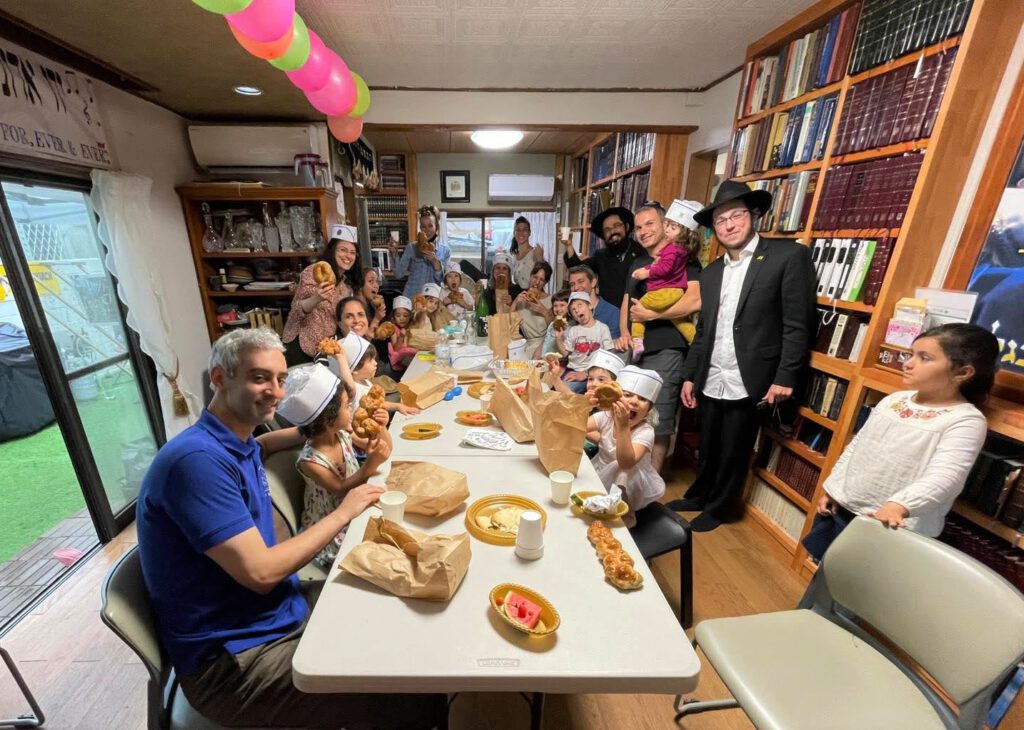 Due to the spread of COVID-19, this program is carefully supervised by the staff of Chabad Japan and all of the participants registered to the event beforehand.
This Sunday we had a fantastic time at our Challah Bakers Club. Challah Bakers Club is a family club aimed for kids to have hands-on experiences in baking challah, gardening, nature, and Jewish Holidays. The kids wore their baker hats and had a ball being ''chefs'' and making many different Challah shapes. They all made a wish and a blessing on the Challah.
Making a blessing on the Challah reminds us that everything we have is a blessing from G-d, and we show our appreciation by taking a piece and making a special blessing.
Children learned about the importance of appreciating and giving from what they are blessed with. With sports competitions running now in Japan, we are encouraging competition of good deeds and acts of kindness. Here every child is a champion!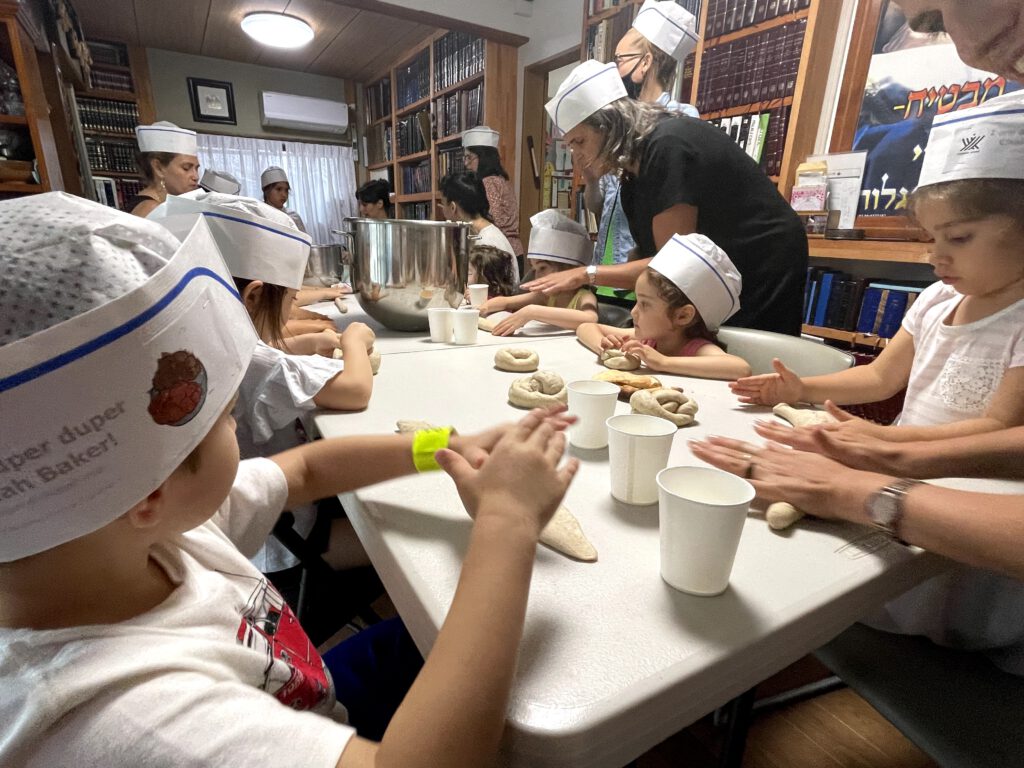 The kids picked cherry tomatoes from Rabbi Edery's beautiful garden and enjoyed petting the tiny two week old chicks. They were so excited to learn about what the little chicks eat and drink, and were fascinated to see how they jump excitedly around their chicken coop. We explained that the light that was lit on the coop during the day was for heating not for lighting.  The children had a fabulous time on the trampoline.

We all enjoyed the best falafel and watermelon and can't wait for the next get together!