48 hour Campaign for new property for Chabad Japan
January 10, 2017

-

January 15, 2017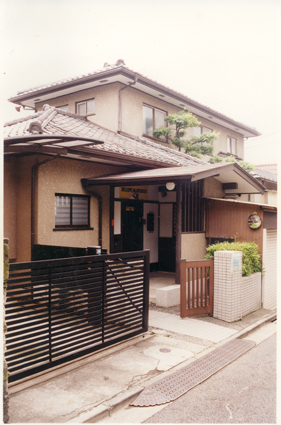 With G-d's help,
we will be launching a 48 hour campaign
starting tomorrow, Tuesday, January 10th, 2017.
Please take a part in purchasing a large property
which will enable us to have the much needed space to do our many activities.


What is the campaign for?
For a new building and property for Chabad of Japan. We need to raise$1 million dollars for the purchase.
Why now? Why the urgency?
It is long overdue. A larger space for our activities was needed for a long time. The owner of the property agreed to wait until January 15, 2017 for the purchase of the property. After that it goes on the market.
What is so unique about this property?
This large property was owned by Jewish families for over 100 years. This is unheard of in Japan. The owner , the wife of a German Jew, wanted to sell the house only to the Rabbi, so that he build the Chabad center on this property and continue its Jewish legacy. The house on the property was built over one hundred years ago by a famous Czech-American architect, Antonin Raymond, student of Frank Lloyd Wright.
How does the campaign work?
The moment the campaign is launched, we will publicize the campaign page. On the campaign page, there is a timer, a donation link, a wall of donors. Each donation is matched by three matchers. Meaning, each matcher gives an equal amount to every donation that enters from the public. The campaign is '' all or nothing'' , meaning if we reach our goal we receive the donations. If not, we don't.
How do I donate?
There is a donation button on the campaign page. Once you click the amount you would like to donate, you can choose to give by credit card or through bank transfer. If we reach our goal by the end of the 48 hours, the campaign deadline,  Charidy.com (our platform) will process the donation. If we don't , your card will not be processed. Should you choose to contribute through bank, the money will be transferred back to you.
Do you have tax deductible?
We are tax deductible in the US, Israel, Canada, France, Switzerland. Please email for details.