10th year anniversary of Tsunami open Garden panel exhibit at Chabad Tokyo
March 7, 2021 @ 10:00 am

-

March 11, 2021 @ 5:00 pm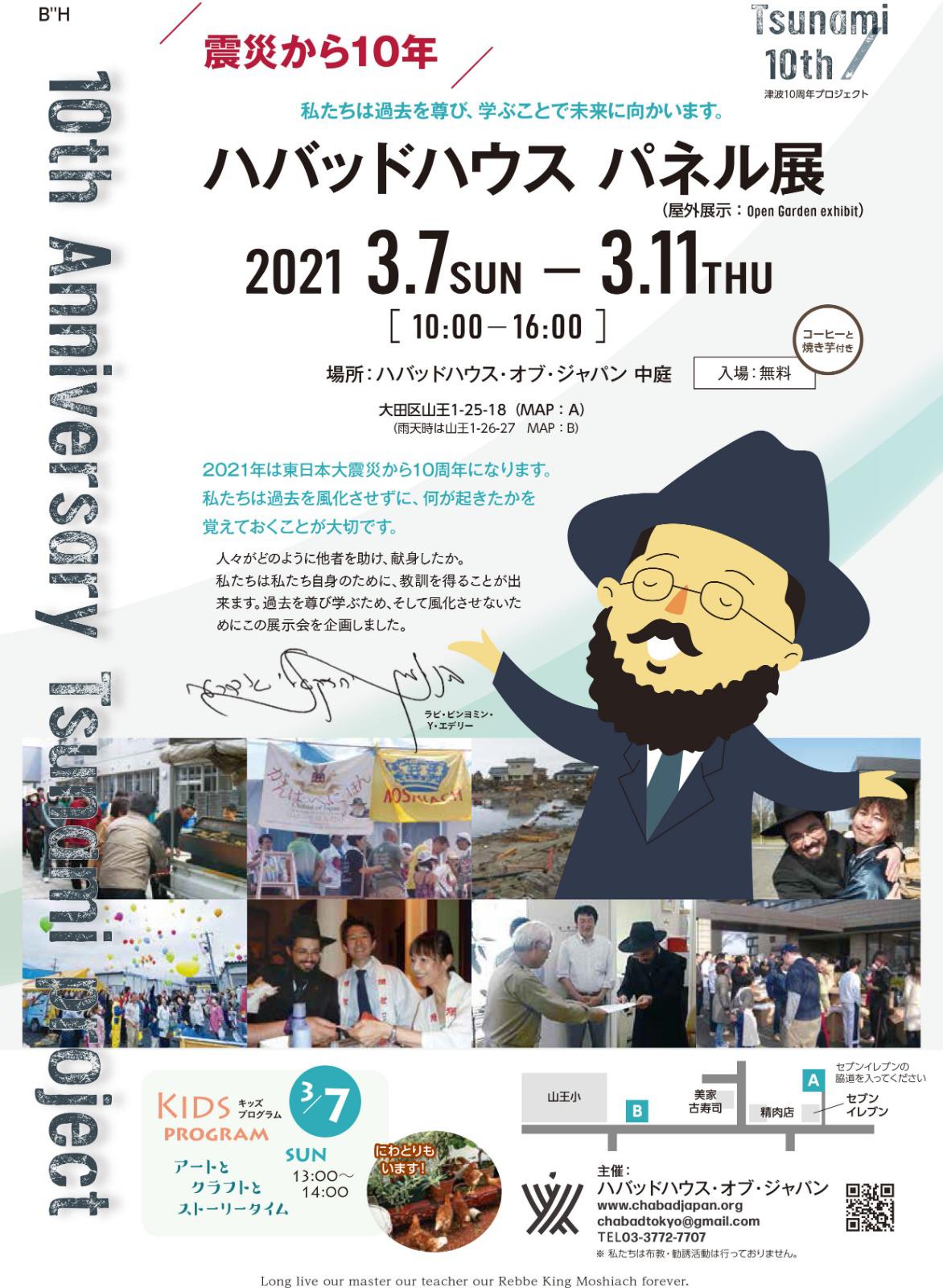 From March 7 – March 11 Chabad of Tokyo will hold a 10th Anniversary Great Tohoku Earthquake open garden Panel exhibit.
Yakiimo and coffee / tea will be served.
All are welcome! Please feel free to share and publicize.
During the Tsunami, Rabbi Edery and Chabad Japan staff brought huge amounts of relief to the people of Tohoku. For many months after, Rabbi Edery initiated many projects of support and assistance to the survivors. This brought hope and good energy to the people.
The purpose of this exhibit is to remember the people who passed away and to realize the importance of social responsibility. Every individual has the power to help another in distress and make a positive and meaningful impact.
Especially now during the Corona we need to be more socially aware and help those around us.