A Shining Example of Bravery and Devotion: Story of Rabbi Levi Yitzchak Schneerson
A Shining Example of Bravery and Devotion: Story of Rabbi Levi Yitzchak Schneerson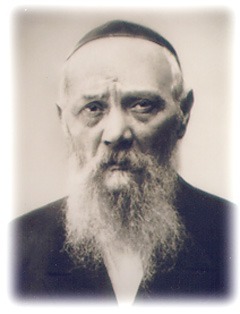 Today is the day of passing of the Rebbe's father, Rabbi Levi Yitzchak Schneerson. He was the Chief Rabbi of Yekaterinoslav, now Dniepropetrovsk, Ukraine. His bravery and devotion to help every Jew was outstanding. He was the backbone and support to all Jewry in USSR.
The Communists imprisoned him, on the basis of being a counter revolutionary. They decided to completely stop him from teaching and developing Jewish life. They sent him to exile in Chile, Kazakhstan, which was physically and mentally extremely difficult. Hunger and sickness was the norm. Swamp land, scorching heat in the summer, and extreme cold and rain in the winter made it very difficult to survive.
Reb Levi Yitzchak's wife Chana, joined him in his exile. She made ink out of leaves, enabling her husband to continue writing his Kabbalistics discourses and teachings, which we have printed today. He was released from exile and lived in Almaty, where he passed away shortly after.
He is an example of self sacrifice to keep Judaism alive even under unbearable circumstances. We are here today in his merit. May Moshiach come now, we will merit to see him and his wife in person.